Sarah Nelson Wright, a media artist based in New York City and a professor at Marymount Manhattan College, is currently working on an augmented reality non-fictional locative project: Invisible Seams, an interactive walking tour through SoHo, uses several concepts one could summarized as "expanded documentary practices" to allow user to engage with place and history. After having discussed her ideas with the i-Docs community at this year's conference, and after having presented on the panel "Being (T)here: Experiencing Place and Presence in Augmented and Virtual Reality Documentary Projects" alongside her colleagues Samara Smith and Annie Berman, Sarah has just launched a Kickstarter campaign with her collaborator Jennifer Stock. In her guest-post, she gives insight into the concept and outline of the project, she shares experiences as to financing models – and she hopes to engage the i-Docs community in an exchange on raising funds for socially engaged projects.
---
Our new interactive documentary project, Invisible Seams is an augmented reality walking tour of SoHo that reveals problems with the globalization of the fashion industry. The SoHo neighbourhood in New York City, once a centre for garment manufacturing in the United States and a birthplace of the American labour movement, is now an international destination for fashion consumption. The neighbourhood's streets, lined with flagship clothing stores housed in former garment factories, are an ideal place to contemplate the effects of global capitalism on workers and the environment through the lens of clothing, which almost everyone buys.
Our intention is to reveal the damaging systems that produce most clothes, and to envision and inspire alternatives that support equity and sustainability.
Users of the Invisible Seams app will be invited to walk the streets of SoHo, listening to a nonfiction narrative that blends the voices of garment workers, fashion activists, and cultural theorists with soundscapes from factories abroad. At designated storefront locations and billboards, participants will be invited to use augmented reality on their smartphones to superimpose moving and still images directly onto the storefronts of major fashion brands. These images will reveal the high environmental costs and unethical labour practices prominent in global fashion manufacturing, connecting this place of spectacular consumption and marketing with the hidden and devastating effects of globalized production with insufficient regulation.
The rise of "fast fashion" in the new Millennium has made this project especially urgent. In the 1990s, widespread anti-sweatshop movements introduced consumers in the West to the unacceptable labor conditions created by globalization of the garment industry. Boycotts and bad press for big name fashion brands led to some positive changes and model factories, but conditions for workers abroad have largely worsened since then due to the "fast fashion" cycle. Today, instead of producing two to four preplanned lines per year, which allowed fashion companies in the last century to work with one garment supplier, companies now design and manufacture clothes on demand, continually producing new products to serve constantly changing fashion trends, which they track in real time on the Internet. Because a single supplier cannot keep up with these instantaneous demands, the companies hire mega suppliers to outsource the jobs to multiple factories and home sweatshops, many unregulated or in countries with poor regulations. The cost of this system is unsafe and unjust conditions for workers and a lack of environmental regulation and accountability. According to the Danish Fashion Institute, fashion is the world's second most polluting industry, after oil.
Solving this quagmire requires multiple and complex solutions, and demands that an engaged citizenry wrestle with how to transform the fashion industry into a force that uplifts workers and protects the earth's natural resources.
The goal of Invisible Seams is to invite consumers to join the conversation about where and how their clothes are made and to feel engaged with changing this system. Invisible Seams will connect the people who buy and wear mass-produced clothing to the workers who make these garments by hand, and connect a place of consumption to a place of production. By making this relationship visible, we hope to participate in efforts to transform the fashion industry.
Markets often alienate consumers from makers, divorcing the products in our lives from the people who make them and obscuring abuse and inequality. This project, recognizing the realities of a globalized economy, seeks to use technology to reanimate the relationship between consumer and maker, a relationship that convoluted supply chains and the spectacle of advertising have obscured.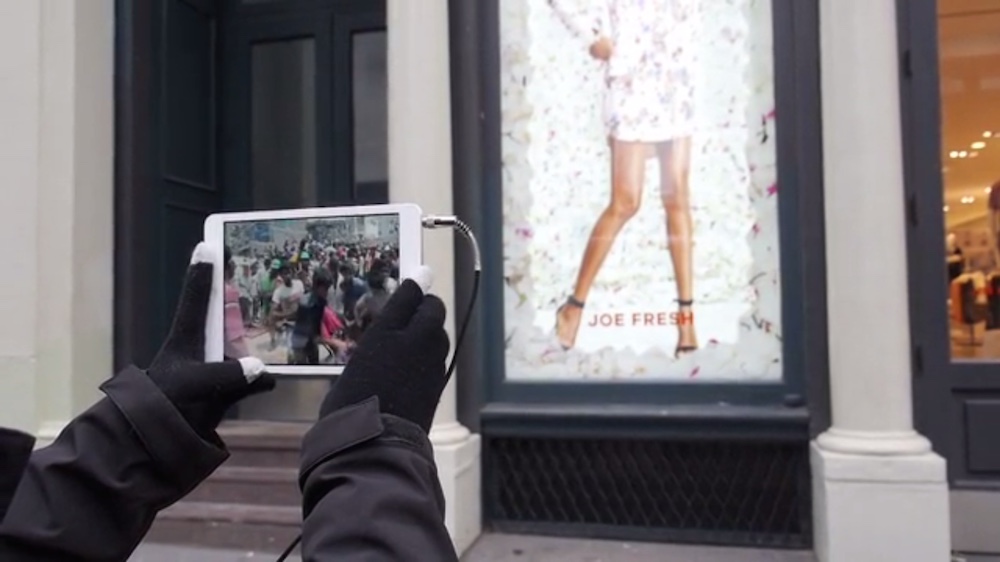 The project is collaboration between myself and new media artist Jennifer Stock. We have been researching intensively for 6 months, and are now getting ready to transition to the production phase, which includes a trip to Sri Lanka this summer to visit factories, interview workers and meet activists. Though connections with locals in Colombo, we have set up interviews through a local labour union in the Free Trade Zone and also plan to visit smaller ethical factory projects. We have launched a Kickstarter to make the production trip possible.
We hope to have a prototype of the project by May 2017. For us, Invisible Seams will be fully realized if we can release a downloadable app for smartphones that works seamlessly without a human guide. We do intend to do a lot of guided tours through partnerships with local museums, schools and non-profits.
It is important that the tour be focused on the issues at hand and not mired in technical barriers, and that it can be self-guided to increase the reach and longevity.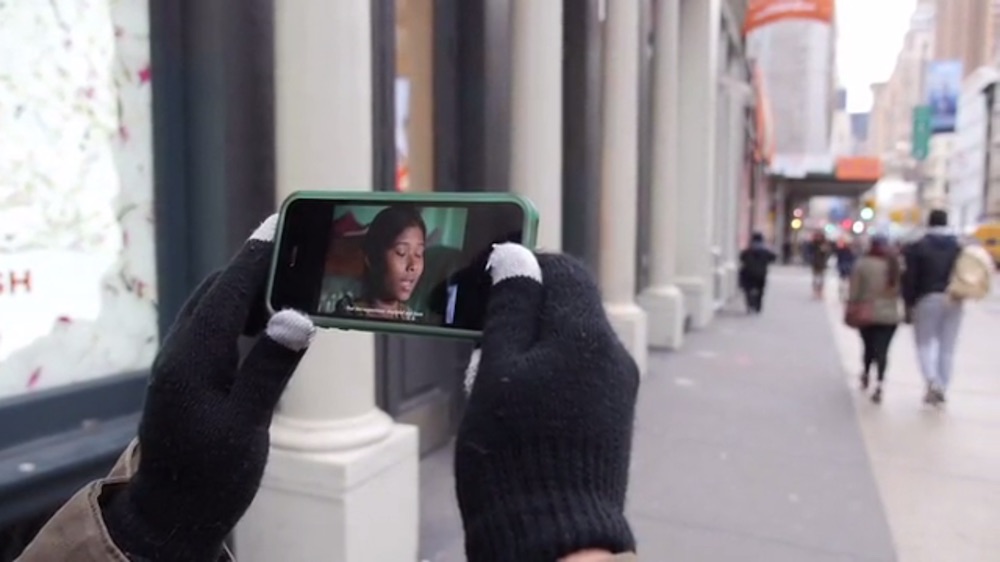 Meeting the inspiring i-Docs community in person and attending i-Docs 2016 gave me a lot of new ideas for this project, which, like my previous work also uses expanded documentary to engage with place. In reflecting on my experiences at i-Docs and talking with colleagues at home, we have decided to seek funding to develop an open source tool for augmented reality sound walks that could be a platform for a larger community of media artists and documentarians. The tool could also make individual walks more adaptable, as they could be updated when physical places change.
We would love to hear ideas for how to fund and develop this tool, how to find the right programming partners, and what potential uses exist from other documentary practitioners. I look forward to being in dialog with the i-Docs community as we develop this project.